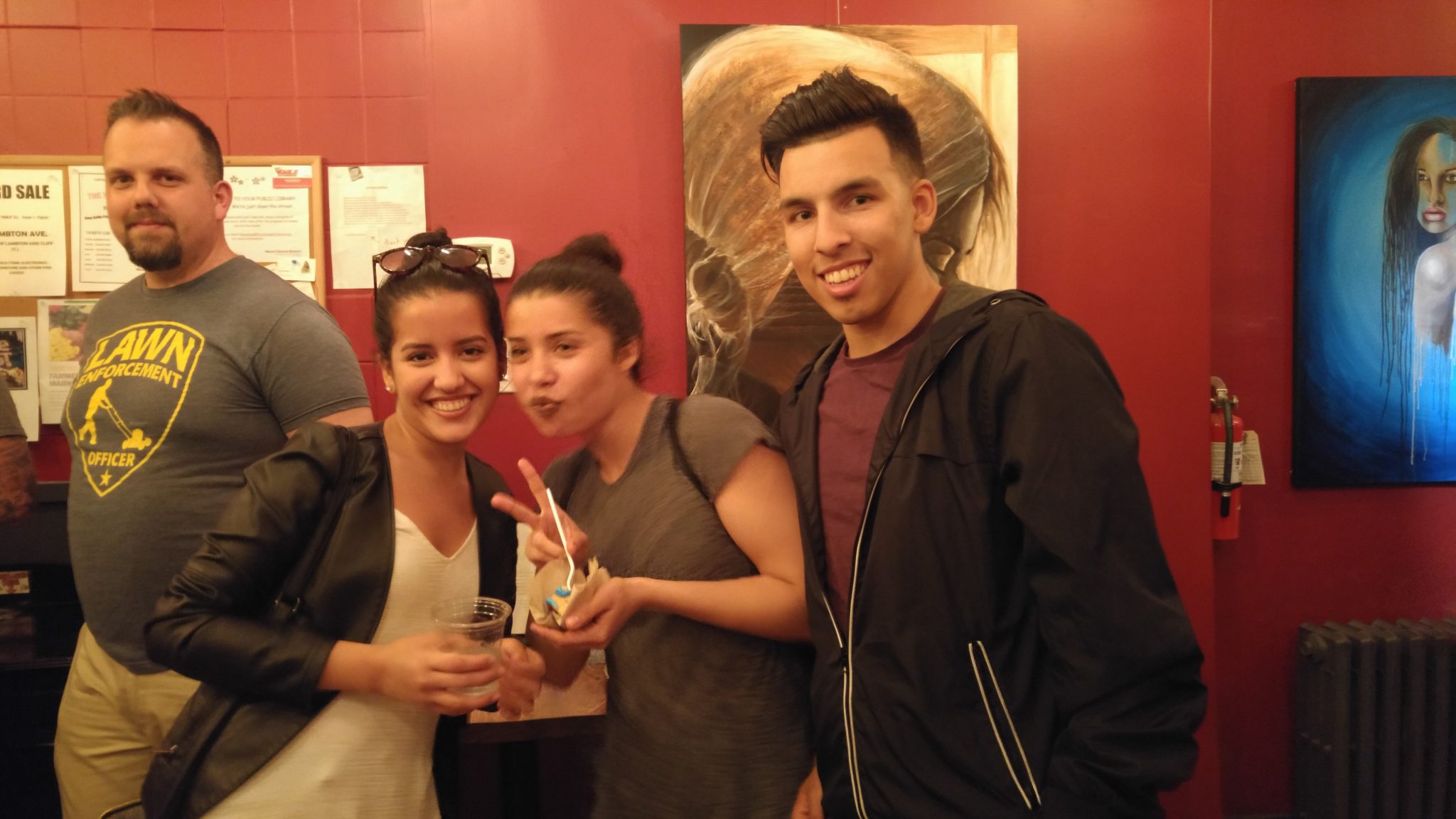 Supercoffee Birthday
On Saturday, May 21st, 2016, we had the pleasure of celebrating two years of supercoffee. We love being a big part of the Mount Dennis community, and so we were excited to throw a big party and have so many neighbourhood friends come out and celebrate our big milestone.
Many thanks to MP Laura Albanese, Mount Dennis Community Association rep Simon Chamberlain, and our BIA Coordinator Laura Alderson for stepping up and saying a few words. And we'd like to give a special shout out to writer Donna St. Bernard for her stellar spoken word performance – her powerful delivery and bright personality lit up the room. We'd also like to thank artist – and supercoffee regular – Mick Agustin who illustrated our fantastic anniversary poster.
To everyone who came and to those who come by the shop day after day, thank you. We look forward to celebrating many more birthdays with you in the years to come!